Name: AmUnnioUOpqnu4adhf4 AKA Chaos
Age: Unkown
Realm: Chaos
Lineage: Red Lotus (Reptile and Nitara)
Appearance: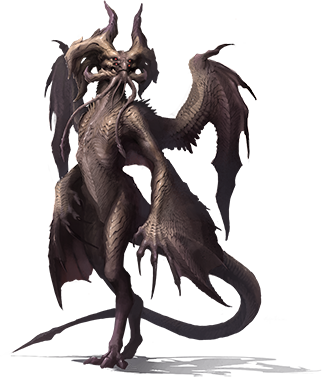 Attitude: Chaotic Normally quiet and reserved but will always warp your mind with what he says.
Moves:


Delayed Vortex –The move creates two vortex one in front of both Kombatants that switch and absorb any damage that comes into them then after a short duration the damage is released out of the vortex that is in front of the parties.


Reverse Polarity – All energy thrown at the user will be reversed to its opposite energy (IE Ice becomes Fire).


World Warp – The realm will appear to change to another realm and take on its properties for a short duration.


Return Life – The user Sacrifices his own life to return health to their opponent after a short time the health is removed along with half the health that was given.


Blood whip – creates a whip from his blood and the blood of others.


Dragon stance – Takes on the stance of the Dragon King his strikes become swift and burn with the rage of Onaga.

History:
Back during the time of Deception Nitara and Reptile traveled together for many years during this time Nitara became pregnant and the child was born. This child seen as an abomination and was banished to nether realm and she continued to travel with the reptile. The child was found by Noob Saibot and raised as a denizen of Nether realm. For years he trained and traveled with the fallen ninja. As his skills grew and he gained strength soon the Elder gods called on the creature and saw the chaos of what he was and his life and named him the guardian of the realm of Chaos elevating him to the status of being a God and giving him the Kamidogo of Chaos realm to protect.